Greenville & Goldsboro NC Sellers
Don't make an expensive mistake. Pick the right agent from the start.
Finding the right professional through the sale of your home is an invaluable asset. You want to make sure you get the most out of your property! Pick an agent that works & negotiates for YOU, not the buyer's best interests. Our agents can provide an accurate market analysis of your home. We will handle the scheduling of buyer tour requests and ensure anyone viewing is pre-approved. We will make certain you are able to navigate legal contracts to ensure you're being taken care of, not taken advantage of, when selling your home. Our agents will hold your hand and walk you through the entire contract. Your agent will help you negotiate the best price and best terms so you aren't underselling your home.
We pride ourselves on helping you navigate the selling process to easily transition you out from your current home.
Contact Us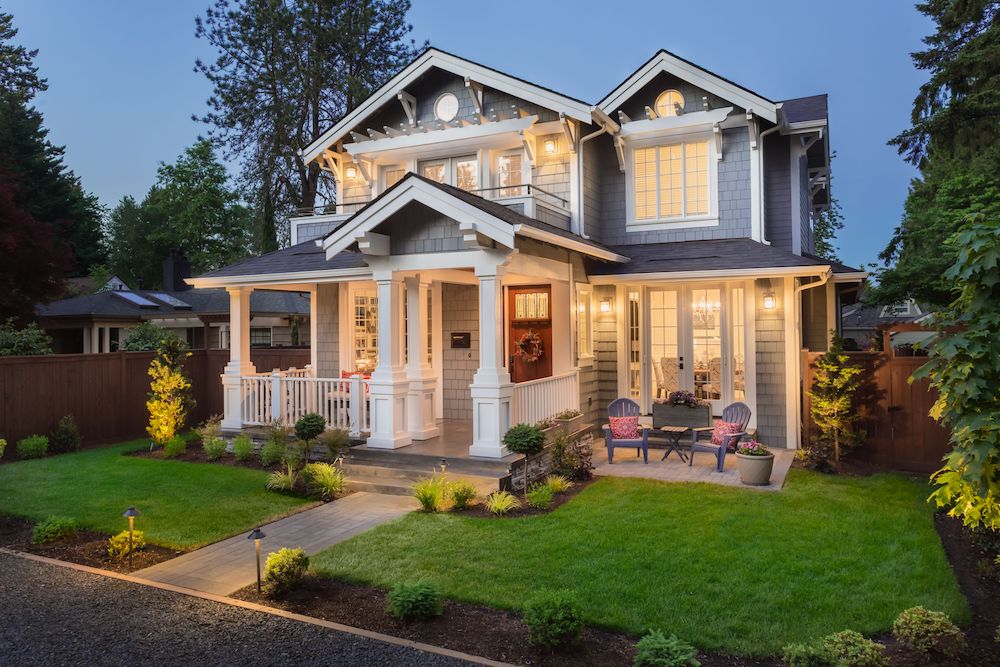 Seller Steps for Listing Your Home
Step #1
Find the perfect real estate agent and let them know you're ready to sell your home. You're on our page, so call us now!
Step #2
We will provide a market analysis of your property to give you a better understanding of its value.
Step #3
The agent will go over in detail any steps recommended to get your home in the best-selling condition.
Step #4
The agent will go over the listing contract in detail, explaining the entire contract.
Step #5
Professional photos/videos will be scheduled and will begin the extensive marketing of your home.
Step #6
Once you've received an offer, we will review with you the terms and conditions of that offer.
Step #7
Negotiating the contract and coming to an agreement.
Step #8
After an offer is accepted and the negotiations are done, you'll go into a 30 to 45-day contract period, while the buyer's lender works to secure the full loan.
Step #9
During this due diligence period, home inspections and appraisals are conducted.
Step #10
Your agent can then work with you to negotiate repair requests the buyers make.
When is the best time to sell my home?

Every real estate market is different; therefore, the best time to sell a home will be different from real estate community to real estate community. In most cases, the spring months are the best time to be selling a home. The spring months will vary from community to community. For example, the spring market in the Greenwich, Connecticut, real estate community maybe April, May, and June while the spring market in Orlando, Florida it may be March & April.

Since every home seller's situation is different, you should discuss the timing of your home sale with your Flagship Realty Group Realtor. In some cases, selling a home during the fall and winter months actually maybe better than waiting until the spring real estate market. This is due to a combination of many factors including lower competition and that serious buyers are always looking for a home, just to mention a couple factors.

What steps should I take to prepare my home for sale?

There are several things you need to know before listing your home for sale! A frequently asked question from home sellers before listing is what steps should be taken before listing their home. Not properly preparing a home for sale can put a homeowner at a huge disadvantage.

The expression "You never get a second chance to make a first impression" is absolutely true when it comes to selling a home. When selling a home you must be sure that your home presents itself in the best possible light. Making sure clutter is at a minimum, freshly painting rooms, installing new carpeting, or ensuring odors are non-existent are just a handful of things that should be done before listing your home for sale.

How much is my home worth?

Most homeowners want to know how much their home is worth. This frequently asked question is another one that cannot be answered with a generalized answer. One of the best perks to owning a home is the ability to make it your own and improve it how you'd like. Finding out how much your home is worth is not something that should be done without asking a top local Realtor.

Should I price my home higher or leave room for negotiations?

This frequently asked question often leads to a common pricing mistake that sellers make. Many sellers believe they should price their home $5,000 higher than what a top Realtor suggests to leave room for negotiations and low-ball offers. A well-priced home will sell quickly and will sell for close to the listing price. There is no need to leave room for negotiations, as today's home buyers are very well-educated. A seller who prices their home high to leave room for negotiations can actually be costing themselves more money than if they price it to reflect the suggested market value.

How much commission do you charge?

Commission rates vary depending on factors like location, property type, and the services offered by your chosen real estate agent. While there is no fixed rate, it's common to see commissions between 5% to 6% of the final sale price, which is typically split between the listing agent and the buyer's agent. It's essential to discuss and clarify commission details upfront to avoid any misunderstandings.

What is a sale contingency?

A sale contingency is a condition added to an offer that stipulates certain requirements must be met before the sale is finalized. Common contingencies include financing approval, satisfactory home inspection, or the sale of the buyer's current home. Your agent will help you understand and evaluate these contingencies, ensuring they align with your interests.

What are the common closing expenses for home sellers?

Closing costs for sellers typically include real estate agent commissions, prorated property taxes, transfer taxes, and various fees associated with the title transfer and documentation. Your agent will provide a detailed breakdown of anticipated closing costs, helping you prepare financially.

How do you plan on marketing my home?

Our marketing strategy includes a combination of online and offline methods, such as professional photography, virtual tours, listing on MLS, targeted online advertising, and showcasing your property through social media and local networks. We tailor the approach to suit your property's unique features and the target audience.

What should I do to prepare my home for showings?

Before showings, it's essential to declutter, clean, and stage your home to highlight its best features. Your agent can provide specific suggestions to enhance your property's appeal, creating a positive first impression for potential buyers.

Will you be holding open houses?

Open houses can be an effective way to showcase your property to multiple potential buyers in a short period. Your agent will discuss the benefits of holding open houses in your specific market and will work with you to determine if they align with your selling strategy.
How is the real estate market right now?

A frequently asked question from home sellers before listing their home for sale is related to the local real estate market. There are many market indicators that a top-producing Flagship Realty Group Realtor will be able to share with you to help explain the condition of the local real estate market. One of the most important indicators on market conditions is average days on the market. The average days on market can indicate to a seller how quickly homes are selling when listed for sale.Other examples of market condition indicators that your Flagship Realty Group Realtor will provide you before listing your home include market absorption rates, number of closed transactions year-over-year for a given month, average sale prices, and the average list price-to-sale price ratios.

What should I disclose to potential buyers?

When selling a home, it's important you disclose to potential buyers anything you are aware of in your home. Nobody likes "getting the raw end of a deal" when it comes to buying a home, car, or anything for that matter. If you're aware of defects with a roof, appliance, or home in general, you're always going to be better off being honest and upfront. If you're aware of defects, whenever possible, fixing them before going on the market is best. This can avoid potential issues and/or lawsuits once your home is under contract, after inspections, and even years after you have sold your home.

What is the difference between a list price and sale price?

This frequently asked question can be answered very easily. The list price is the price a home is currently listed for sale at. The sale price is the price a home is sold at. Your Flagship Realty Group Realtor will be able to suggest a list price that ends up being very close to the final sale price.

Can I determine how much my home is worth from a website?

The answer to this frequently asked question is NO! Anyone who has bought a home, sold a home, or just looked at homes, has heard of websites such as Zillow and Trulia. These are also commonly referred to as third-party real estate websites. Third-party real estate websites are not local to every real estate market.

These third-party real estate websites provide estimates of home values for practically any home in the United States. How is it possible that a third-party website that is headquartered in California or Florida can provide an accurate home value for a home located in Rochester, NY? It's not! These third-party websites, such as Zillow and Trulia, use computer-generated home values based on calculations and formulas.

These websites providing inaccurate estimates (or "Zestimates") can create a false sense of hope and lead to frustration. A home seller who is told their home is worth $20,000 less than the online estimate is going to be understandably upset. It's critical that when selling a home, the value is determined by a top Realtor in your local area, not an internet website!

How long does the listing agreement last?

The duration of a listing agreement is typically negotiable between you and your real estate agent. Common options include 3, 6, or 12 months. The chosen timeframe should align with your selling goals and market conditions. Keep in mind that a longer agreement allows your agent to fully market your property and navigate potential market fluctuations.

How do I respond to low-ball offers?

When presented with a low-ball offer, it's important to remain open to negotiation rather than dismissing it outright. Your agent will provide guidance on crafting a counteroffer that maintains a positive dialogue and encourages the buyer to present a more reasonable offer. Remember, effective negotiation can lead to a mutually beneficial agreement for both parties.

How does the inspection phase work?

During the inspection phase, the buyer's inspector examines the property for potential issues. Depending on the findings, negotiations may occur to address repairs or adjustments. Your agent will guide you through this phase, advising on how to respond to inspection reports and ensuring your interests are protected.

Should I include appliances or leave them as negotiable?

The decision to include appliances in the sale can vary. Some sellers opt to include appliances to enhance the appeal of the property, while others prefer to negotiate them separately. Your agent will help you assess the market norms and advise you on the best approach based on your situation.

How frequently do you communicate with your Home Sellers?

We believe in transparent and regular communication. You can expect frequent updates on showings, offers, and market feedback. We use a combination of phone calls, emails, and text messages to ensure you're informed throughout the selling process.

Should I be present during showings at my home?

While it's generally recommended that sellers leave during showings, the decision is ultimately yours. Buyers often feel more comfortable discussing the property openly when the seller is not present. Your agent can ensure that potential buyers have the space they need to explore and visualize themselves in the home.